About Glews+
The Joint FAO–OIE–WHO Global Early Warning System for health threats and emerging risks at the human–animal–ecosystems interface
The ultimate goal of GLEWS+ is to inform prevention and control measures, through the rapid detection and risk assessment of health threats and events of potential concern at the human-animal-ecosystems interface. This goal is critical to attaining the vision of FAO, OIE and WHO of 'a world capable of preventing, detecting, containing, eliminating, and responding to animal and public health risks attributable to zoonoses and animal diseases with an impact on food security through multi-sectoral cooperation and strong partnerships'... [READ MORE]
News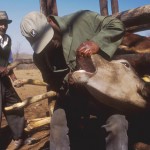 April 15, 2016
Geneva - Recognizing the public health significance of M. bovis infection in people and livestock, the World Health Organization (WHO) in collaboration with The Union convened a consultation on zoonotic tuberculosis (TB) in Geneva, from 14-15 April.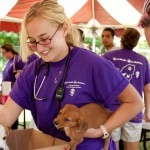 April 10, 2016
Implementing OIE guidelines to ensure the excellence of the veterinary profession.
"Learning today, preserving our future"
Bangkok (Thailand), 22–24 June 2016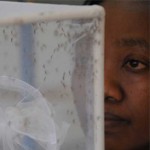 November 13, 2015
In an effort to establish a platform for communication and exchange of information related to Rift Valley fever (RVF), the Food and Agriculture Organization of the United Nations (FAO) created a database of stakeholders including international agencies, research, public, and private institutions, public health professionals, national veterinary services, and policy makers.