About Glews
The
Global Early Warning System (GLEWS)
is a joint system that builds on the added value of combining and coordinating the alert and disease intelligence mechanisms of OIE, FAO and WHO for the international community and stakeholders to assist in prediction, prevention and control of animal disease threats, including zoonoses, through sharing of information, epidemiological analysis and joint risk assessment...
[READ MORE]
News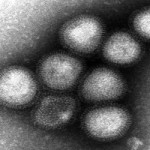 October 21, 2013
Influenza A(H7N9) is one of a subgroup of influenza viruses that normally circulate among birds. Until recently, this virus had not been seen in people. However, human infections have now been detected.
As yet, there is limited information about the scope of the disease the virus causes and about the source of exposure. The disease is of concern because most patients have been severely ill. There is no indication thus far that it can be transmitted between people, but both animal-to-human and human-to-human routes of transmission are being actively investigated.